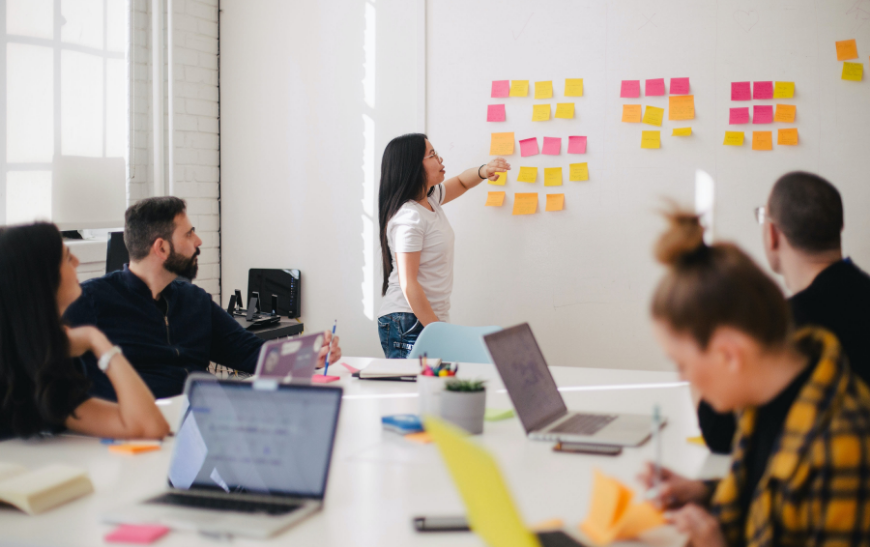 Sharp, straightforward strategic plans answer the simple questions, "Who are we?", "Where are we?", "Where are we going?" and, "How will we get there?" Yet, even the best strategic plan can fail if the resources, roadmap, incentives and monitoring are not in place to successfully execute the plan.
Strategic Plan Development
Whether you need to cover the full life-cycle of strategic planning or just one aspect, Cedar Point Consulting will assist you in strategic planning and plan execution by authoring, reviewing and assisting in the creation of strategic plans from start to finish. With our extensive consulting experience, Cedar Point Consulting strategists guide the creation of plans at the enterprise and division level for a wide variety of clientele and industries, from technology to financial services to non-profit, for both small and large businesses.
Currently, Cedar Point Consulting uses two different strategic planning approaches:
For small to mid-size businesses, Cedar Point Consulting uses a

Lean Strategy

approach to strategic planning that quickly identifies your organization's most pertinent long-term opportunities and pains, effectively laying out an execution plan that can be followed by businesses as small as one person.
For large businesses, Cedar Point Consulting utilizes the

Balanced Scorecard system

developed by Robert Kaplan and David Norton, to guide the strategic planning process. By walking our clients through our five-step approach and facilitating the strategic planning sessions, our staff enable you and your business to establish a coherent, cohesive set of long-term objectives and business initiatives that are aligned with your mission and vision.
In addition, if you have created your own strategic plan, our consultants can review your plan ensure that it adequately prepares your business to succeed in your industry and the competitive landscape, confirming that the roadmap is sufficiently detailed for management and staff to achieve the objectives.
Strategic Planning Support
Because not all businesses need a a fully developed strategic plan, Cedar Point Consulting also facilitates the strategic planning process, coordinates strategic planning retreats and assists by creating these components of a strategic plan:
Industry Analysis
We research your industry, identify critical trends and assess growth opportunities in your industry. Using Porter's Five Forces, we also assess the potential of your industry to remain healthy in coming years.
Competitor Analysis
To aid you in identifying areas of excellence and areas for improvement, we compare you to your direct competitors, indirect competitors and substitutes, identifying areas of relative strength and weakness.
SWOT Analysis
To assist you in goal-setting, we also provide and facilitate SWOT analyses that highlight key strengths, weaknesses, opportunities and threats.
Market/Brand Analysis
If you need assistance at the product or brand level, Cedar Point Consulting provides market and brand analysis to guide decisions on new product development and your product portfolio.
Strategic Roadmaps
Know your strategic goals but are not certain how to attain them? Cedar Point Consulting can assist you in developing a Strategic Roadmap with milestones that are clear, measurable and attainable.
Digital Marketing Strategy
With our unique combination of business, technology & marketing savvy, we craft business initiatives & digital marketing campaigns that hit the mark with the first shot.
Strategic Scorecards
Using your goals, a roadmap, our team can help you identify objective measures to create a strategic scorecard that effectively communicates your success at meeting your strategic objectives.
IT Strategy
A good IT strategy complements your enterprise-level strategic plan by ensuring that technology resources are in place to meet your goals, enabling each division to achieve their own objectives.
Strategy
Services
CPC Customers
Quisque tempus volutpat laoreet. Vivamus facilisis vehicula lobortis. Fusce eu libero dignissim, sagittis lorem non, molestie enim. Duis urna purus, efficitur viverra pulvinar id, vulputate id quam.

Carrie Berlin
Photographar
Quisque tempus volutpat laoreet. Vivamus facilisis vehicula lobortis. Fusce eu libero dignissim, sagittis lorem non, molestie enim. Duis urna purus, efficitur viverra pulvinar id, vulputate id quam.